Silver Creek Leadership Academy:
2018-2019 Capstone Projects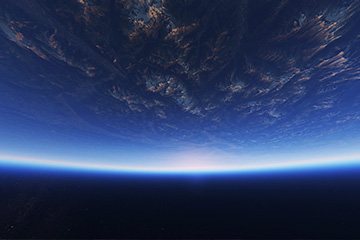 Service to others is the rent you pay for your room here on earth.
---
Rooney, Aidan:
ISA Program — Elevating Learning Environments
The Instructional Student Assistant Program, or the ISA Program, places qualifying Junior and Senior students in Freshman General Education Classrooms, Special Education Classrooms, and English Language Learners Classrooms to act as an in-class tutor.
---
Smith, Ally:
Project Zen — Stress Less
Project Zen is dedicated to teaching high school students effective techniques to lower stress. It also incorporates opportunities, such as yoga and other activities, that will aid in stress reduction.
---
Reddy, Anjana:
Money for Miracles — Conquering Cancer One Penny at a Time
My project is raising donations for the Leukemia and Lymphoma Society, which helps fund research and clinical trials.
---
Lewis, Annicka:
Mind over Matter — Mindset is Everything
Revamping the summer reading of Mindset by Carol Dweck, and doing presentations to classes and staff about cultivating and maintaining a growth mindset.
---
Harris, Blake:
Kids Night Out — Building Fun
Parents drop off their kids for $15 while we watch them for several hours. The money will be donated to Wilderness on Wheels.
---
Stewart, Brayden:
Creators and Innovators Expo — Explore the Future
This will be a fair-style event with interactive booths where local tech and engineering companies will show their projects to the public.
---
Blichfeldt, Caleb:
The Pedal It Forward Festival — Paying it forward to the next generation of cyclists
A festival in April celebrating the cycling community and encouraging more people to get out on bikes. We'll be looking for donated bikes that we'll then be giving to children in the foster care system, which will hopefully provide them with a healthy lifestyle.
---
Tyrrell, Colleen:
Creek Clash — Encouraging Teams To Go Beyond
Team building events for athletic teams and clubs at SCHS that works to encourage and foster teamwork while benefiting the Silver Creek Angels.
---
Grabau, Coltan:
Save a Life — Saving lives here and around the world!
Pairing with The Hope and Love and Voices4Peru to save live's here and in Peru.
---
Lopez, David:
Familia Mundial — Celebrating Latin American cultures
An evening celebration at SCHS showcasing the food, music, dance and culture of Latin American cultures.
---
Oliver, Dylan:
Soles4Souls — Wearing out poverty
Collecting shoes around the St. Vrain area that will be donated to the Soles4Souls organization to help fight poverty around the world.
---
Fredo, Emiko:
Green New Year — Improving the planet & spreading culture
Turning the annual Chinese New Year celebration at Silver Creek high school into an efficent and effective Zero Waste event.
---
Culwell, Emma:
Fostering Compassion — Improving Lives of Children in Foster Care
Partnering with Together We Rise to put together duffel bags so that the foster care children don't have have to carry their belongings in trash bags when moving from home to home.
---
Gibbs, Emma:
RALC — Strengthening raptor spirit through volunteering and teamwork
A group of representatives from all the different activities at Silver Creek that promotes higher attendance rates at events and volunteers in the community.
---
Guillen, Emmi:
Redefining Resilience — What gives you strength?
Uplifting stories written by students.
---
McCaffrey, Grace:
Cinderella's Closet — Everyone can go to their high school dance looking like a princess!
A formal dress drive where girls/women can donate dresses to the closet and then other girls can come to a welcoming environment and find a dress for their high school dance for free!
---
Starck, Grayson:
Silver Creek Restorative Justice
---
Burns, Hanna:
GEMS Day — Girls in Engineering, Math, and Science
A day (possibly two) event in which local organizations from the community centered around STEM fields will come present and interact with young girls in 5th-8th grade so as to get them interested in careers for the future.
---
Johnson, Hunter:
Respect & Protect — Snake Conservation Through Education
Starting with an Internship at Adaptation Environmental Services to help participate in reptile and amphibian conservation efforts. I will then take my knowledge and experiences to different groups and organizations — mainly youth — to try and teach people about often feared/disliked animals in an effort to change their perception of them.
---
Moroney, Jack:
Military Aviation Expo — For The Military's Future Pilots
For my project, I will be hosting an expo-style event at the Longmont airport to demonstrate military aviation careers to Northern Colorado.
---
Studebaker, Jessica:
Sound Techie Textbook
Apprenticeship with sound designer of Boulder Dinner Theatre to create a guide to working the sound board at Silver Creek high school.
---
Harrison, Joe:
Videos for Visions — Recording Without the Lens Cap On
I will be filming and editing promotional and summary product videos for other capstone projects in the SCLA program.
---
Eggen, Kate:
Day of Champions — Unification through Sports
Organizing a day where students with special needs from all over the St. Vrain Valley School District come together and play sports in an inclusive and welcoming environment
---
Stutzman, Keldan:
Project Unify — Athletics For All
Three events for the unified sports teams (football, basketball, soccer). Allowing unified sports to branch out with more athletics for next year.
---
Hills, Kira:
Raptor Report — News for Raptor Nation
Releasing bi-weekly videos that spread information about events and announcements for Silver Creek to create a more involved and connected school community.
---
Kadlec, Liz:
Paws for a Good Cause — Teaching Kids About Our Wildlife
I will be going to Eagle Crest Elementary after school program once a month to do an activity with the children to teach them the importance of animals and why we need to take care of them.
---
Trujillo, Logan:
Between the Pages — Providing books to underserved kids
Book drives and collections to donate to schools in downtown Denver.
---
Scott, Lucy:
Celebrations Across Generations — Creating Connections through Conversation
Organizing a group of high school volunteers to visit Brookdale Assisted Living and participate in a series of activities throughout the year.
---
Amidon, Maya:
A Belief in Relief — For victims of sexual assault and domestic violence
Raising awareness to prevent sexual harassment and domestic violence in our community.
---
Vuuren, Michael:
Habitation Innovation — Building a better future.
My project is an internship with Habitat for Humanity, specifically its ReStore. The aim of my project is to help the ReStore with technology improvements and volunteer needs. I also want to advertise their local store and get people interested in volunteering.
---
Innes, Miles:
Outdoor Odyssey — Expanding Wilderness Education in the Centennial State
Working with the I Have a Dream Foundation at Trail Ridge Middle School to emphasize outdoor education. I will be hosting in-class lessons and local trips through February, and transition into traveling to State/National parks in March and April.
---
Cousins, Sophia:
Nature Nanny — An Internship through Thorne Nature Experience
I am interning once a week at Columbine Elementary school through the Thorne Nature After School Program. I am working with first and second graders and encouraging them to explore nature, thereby giving them opportunities that some kids aren't always fortunate enough to have.
---
Arace, Tess:
Kicks for Care — Making change, one kick at a time
A kickball tournament that is fundraising money for There With Care, an organization dedicated to helping children and families facing critical illnesses.
---
Smith, Thomas:
The Spoken Word Project — Unity Through Speech
Powerful poetry to inspire.
---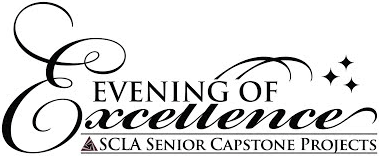 Would you like to be a part of all this? If so, it's as simple as sending an email to one of our staff today!