Silver Creek Leadership Academy:
2015-2016 Capstone Projects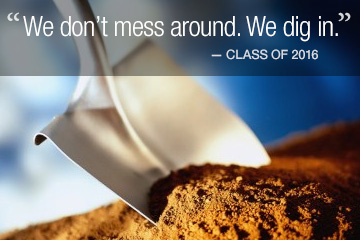 The best way to find yourself is to lose yourself in the service of others.
---
Atwood, Emily:
GEMS Day
Science, engineering, and math activities by scientists for middle school girls.
---
Aziz, Mohammed:
Health For Kumari
Organized fundraiser to send first-aid kits and health clinic supplies to Kumari.
---
Belcher, Jacob:
Kick Childhood Cancer Soccer Camp
Soccer camp for children that raises money towards childhood cancer.
---
Blink, Gabby:
Donate Your Denim
Collecting your old jeans to refurbish them into ultra touch denim insulation to help build homes in communities in need.
---
Carter, Jordan:
Operation Uff-Da!
Internship at the Multiple Sclerosis Society. I am going to help set up the annual Boulder MS walk; and I am going to be creating my own walk team and fundraising.
---
Chandler, Tianna:
Project Bookroom
Renovation, reorganization, and digitization of Silver Creek's teacher bookroom.
---
Dageenakis, Lexi:
A Chance To Play
Donate/redistribute old sports equipment to underprivileged kids in CO.
---
DeMartini, Madison:
Spread Your Wings
An internship at Butterfly Pavilion where I am mainly educating people in the exhibits and trying to raise awareness about these animals and the conservation of the environment.
---
Devereux, Gretchen:
SCHS Music Week
Musical performances during the school day to raise awareness of the music programs at Silver Creek.
---
Dunne, Joanna:
Kindness Campaign
Supporting Lynda's Legacy and initiating random acts of kindness in the school and community.
---
Eggen, Sam:
Bring Heroes Home Safe
Directing a tournament in conjunction with the Longmont Baseball League to benefit the Wounded Warrior Project.
---
Einig, Amanda:
SC Unity
The creation of a public art installation here in Silver Creek. This will be in collaboration with Arts Longmont.
---
Foster, Katy:
Day of Champions
A day to bring together special needs kids to teach them sportsmanship and teamwork in a safe and inclusive environment.
---
Frankowski, Kasey:
SCLA 5K
Hosting a 5k run that will put money back into the Junior SCLA class to help fund their capstone projects.
---
Gibbs, Patrick:
Trail Restoration Volunteers
Repairing a trail in Boulder County and promoting outdoor leadership skills.
---
Grolnick, Zoe:
Spotlight!
In March, we'll be hosting a theatre camp for special needs kids on selected Saturdays.
---
Harvey, Megan:
Paws for a Good Cause
Working with Blue Mountain Camp Lynx after school program doing activites for local non profits
---
Hill, Kenzie:
Rock the Vote
Registering high schoolers to vote and bringing a debate to Silver Creek.
---
Hook, Keira:
Project Intercambio
Teaching English and interning with local nonprofit Intercambio.
---
Hunnell, Sydney:
Boco Republican Intern
Internship with the Boulder County Republicans office.
---
Johnsen, Hunter:
Senior Storycorps
Video interviews with the class of 2016 seniors to get their stories. Collect all the interviews onto a website where people can go watch the stories of former classmates to stay connected. Compilation videos can be made for graduation, reunions, evening of excellence, etc.
---
Kol, Ryan:
Lucky Iron Fish
Fundraising for this organization who creates fish made with iron for people with iron deficiency in Cambodia.
---
Latsko, Jenna:
fearless Floaters
Hosting swim lessons for low income elementary students so that they learn skills to stay safe in the water.
---
Madison, Calvin:
Community Service Society
New club at Silver Creek whose main focus is to help the community and make students want to continue volunteering after they graduate. We will be providing volunteer assistance and fundraising to 11 nonprofit organizations and Silver Creek.
---
Meier, Jeffrey:
Project Launch
Working with both Launch Longmont and Startup Longmont to create a roadmap for starting a business through experience gained as an intern at Launch Longmont.
---
Peila, McKenzie:
The Dorothy's Friends Project
Working with different groups to decorate plastic garden flamingos to resemble animals at the Wild Animal Sanctuary. These will be sold for $20, with all proceeds going to the sanctuary. I will also educate these groups about the sanctuary and about exotic animal cruelty.
---
Reichel, Nathan:
Silver Creek Allstars
Highlighting students at Silver Creek who participate in activities that are not highlighted in school athletics or announcements.
---
Sandal, Rhett:
Indian Peaks Robotics
Leading the robotics team at Indian Peaks Elementary School.
---
Sargent, Erin:
Raptor Athletic and Activity Council
Creating a more supportive community between all of the sports and activities among the school.
---
Shaner, Hannah:
A Dance of a Lifetime
A special needs prom for students within the St. Vrain Valley School District.
---
Sotiroff, Katherine:
Internship at the Colorado Therapeutic Riding Center
Creating a field trip for the special needs kids of Silver Creek to CTRC.
---
Vasquez, Christiana:
A Chance to Dance
Dance camp at Eagle Crest Elementary after school.
---
Wager, Adam:
Chip in for Niwot Youth Sports
Golf tournament to raise money for NYS.
---
Willes, Elizabeth:
Peace and Service for Africa
Raising money for students in Kenya and promoting peace and education.
---
Zarlingo, Paul:
5K Race Promoter
Promoting 5K race to benefit Habitat for Humanity.
---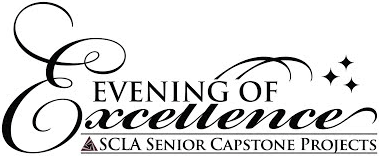 Would you like to be a part of all this? If so, it's as simple as sending an email to one of our staff today!